lumina|fda
Flight Data Analytics
lumina|fda is an evolution of the Insight|FDM system continuously developed since 2002 by Flightscape/Plane Sciences and the modern web-based FDA solution developed over more than a decade by AIRINC. lumina|fda takes advantage of the latest innovations in web technologies and database architecture as well as years of lessons learned from our government, aircraft manufacturer and rapidly growing airline air safety community. lumina|fda is accessible on any device running a modern web browser with a high-speed internet connection and has been optimized for multiple workflows. Innovative database architecture allows querying data on a parametric level and creates various reports without data reprocessing. Modern user-type-based and real-time configurable dashboards replace traditional static reporting methods. Users have the flexibility to work from anywhere by simply logging into the system through highly secure web browser technology.

lumina|fda includes an optional fuel efficiency module (lumina|E3) (click here for more)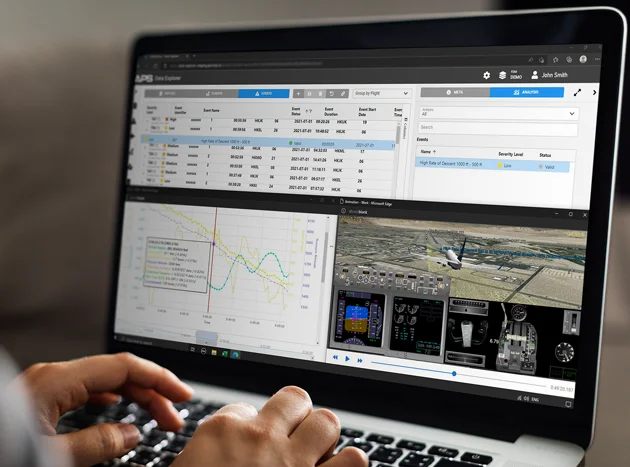 Key Differentiators:
Web-based technology allows lumina|fda to be available through any modern web browser.


New database architecture facilitates retrospective analysis on a parametric level in a fraction of the time compared to traditional systems


User interface to define events without programming


Web-based instant data plots to validate/study events


Web-based instant 3D flight animation viewer


Integrated web-based real-time configurable dashboards which support Business Intelligence analysis


Open architecture database for integration and connectivity to other data sources


Conditional automatic notifications based on user profiles


Unlimited number of users with configurable user roles and permissions


Automated data transfer system


Auto validation feature


Incorporated airport database and regularly maintained that allows detailed airport view


Integrated METAR reports on take-off and landing using NOAA data source


Optional fuel/efficiency cost savings module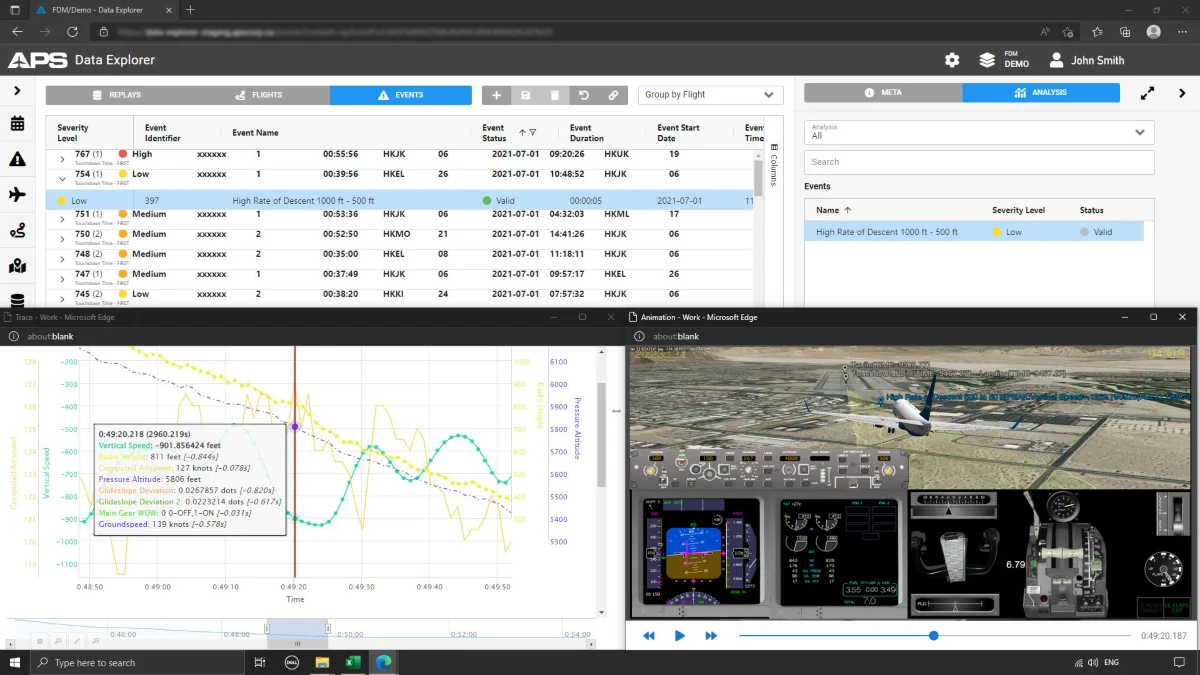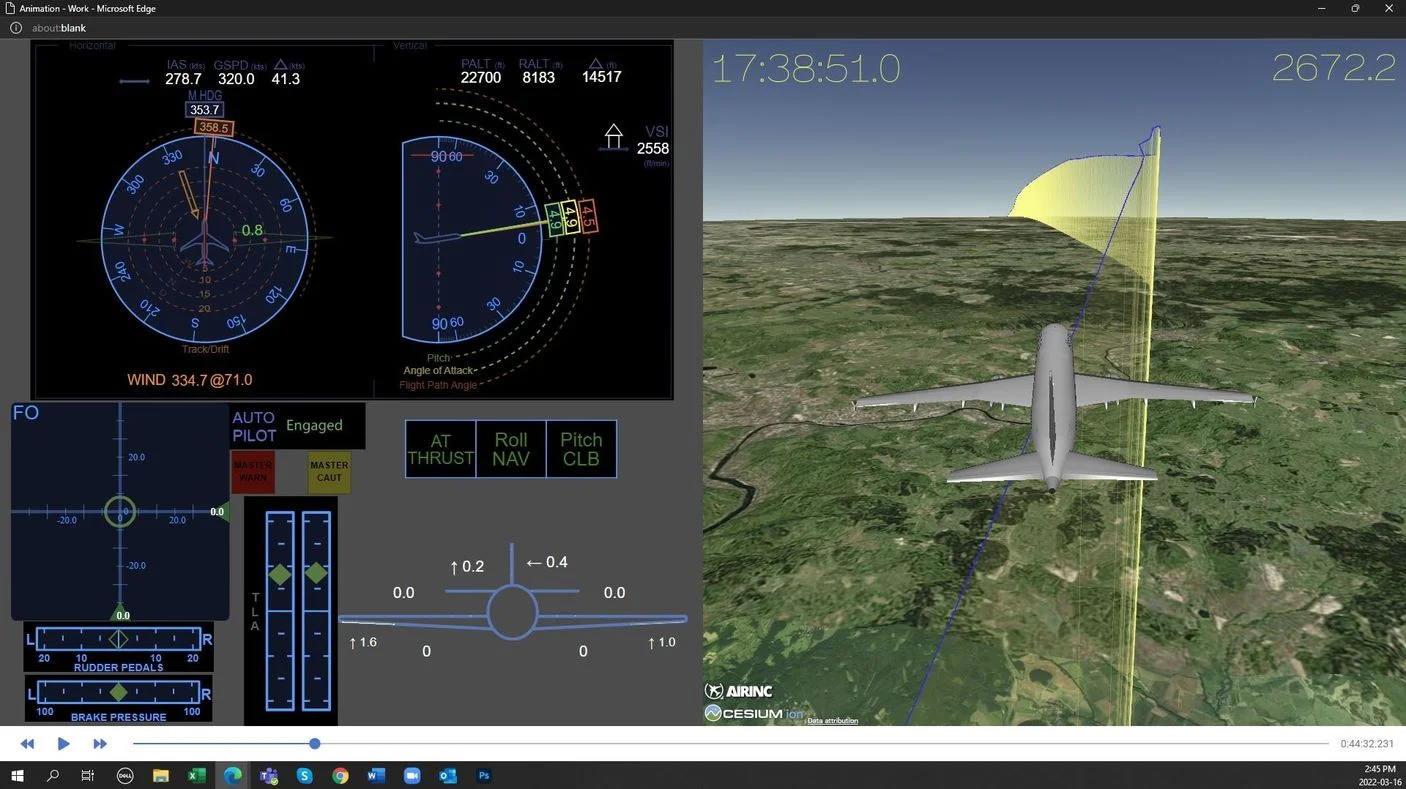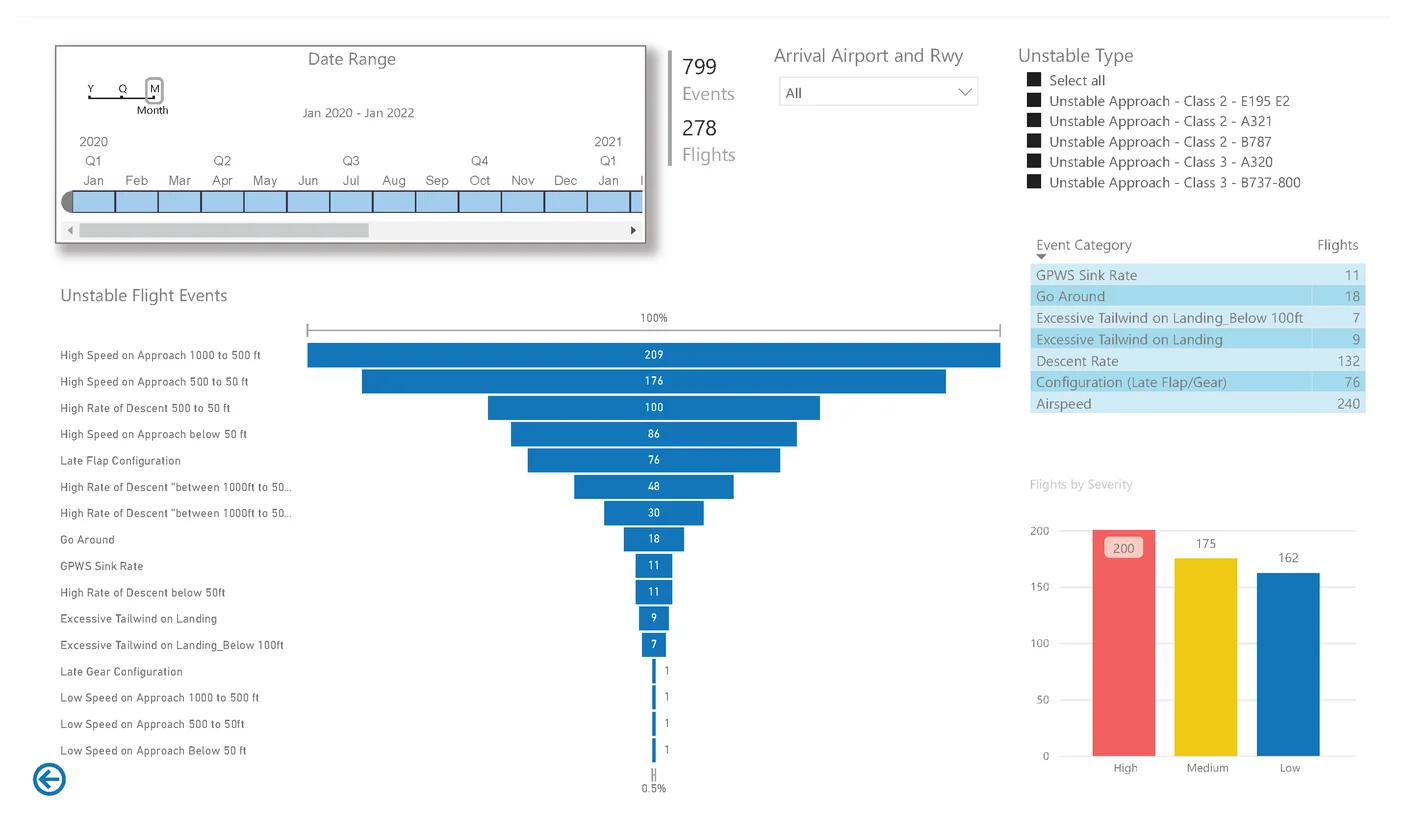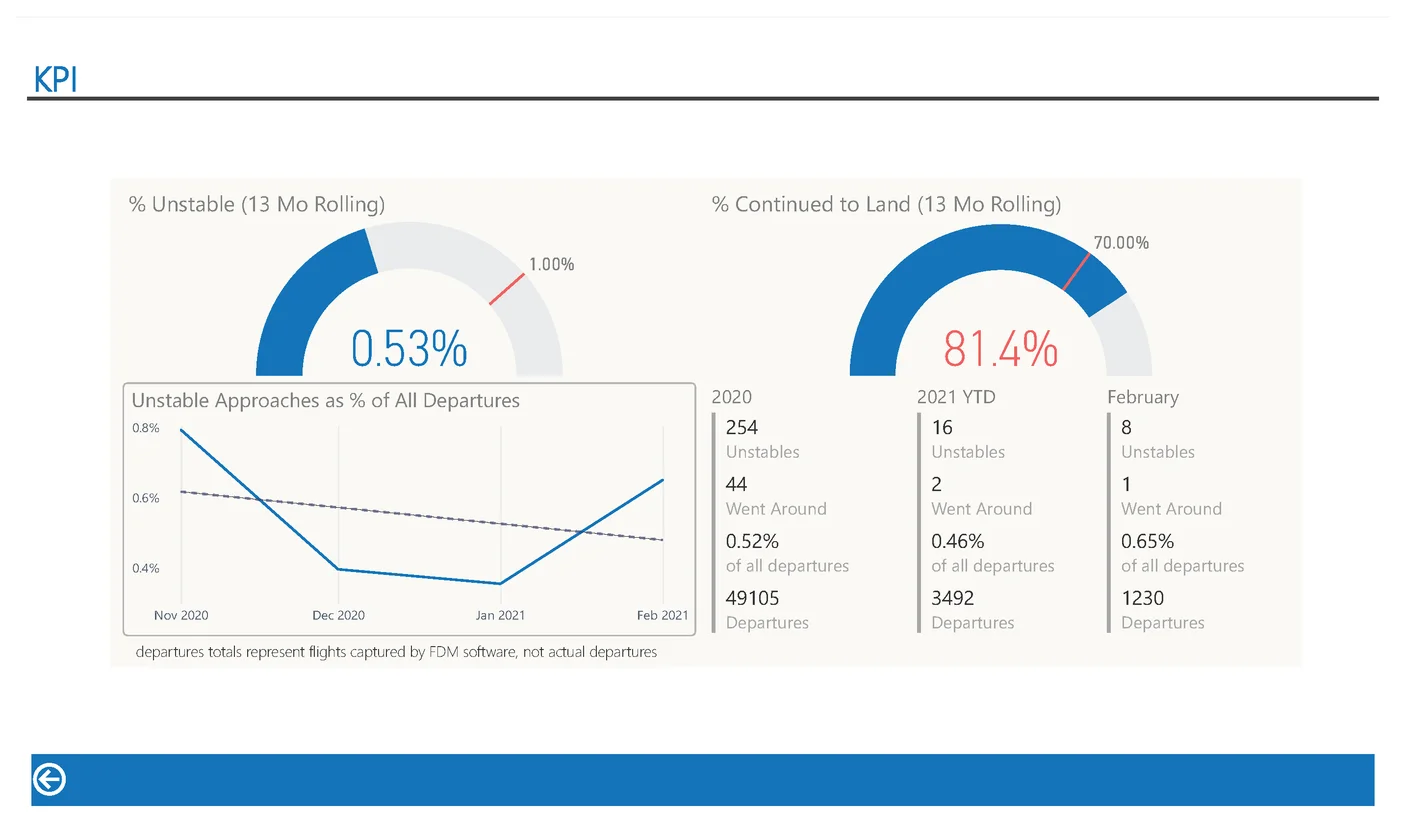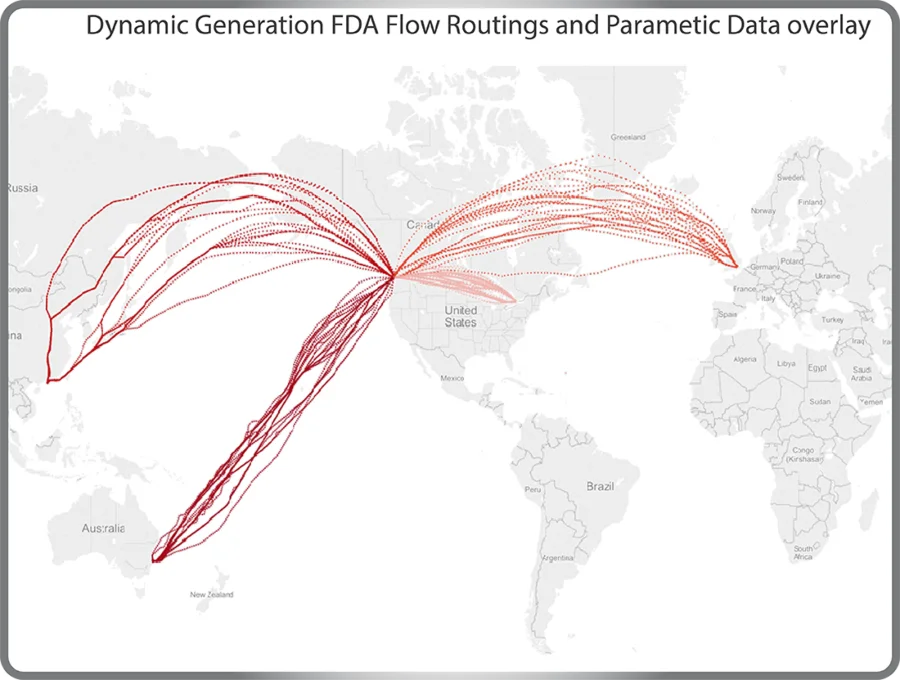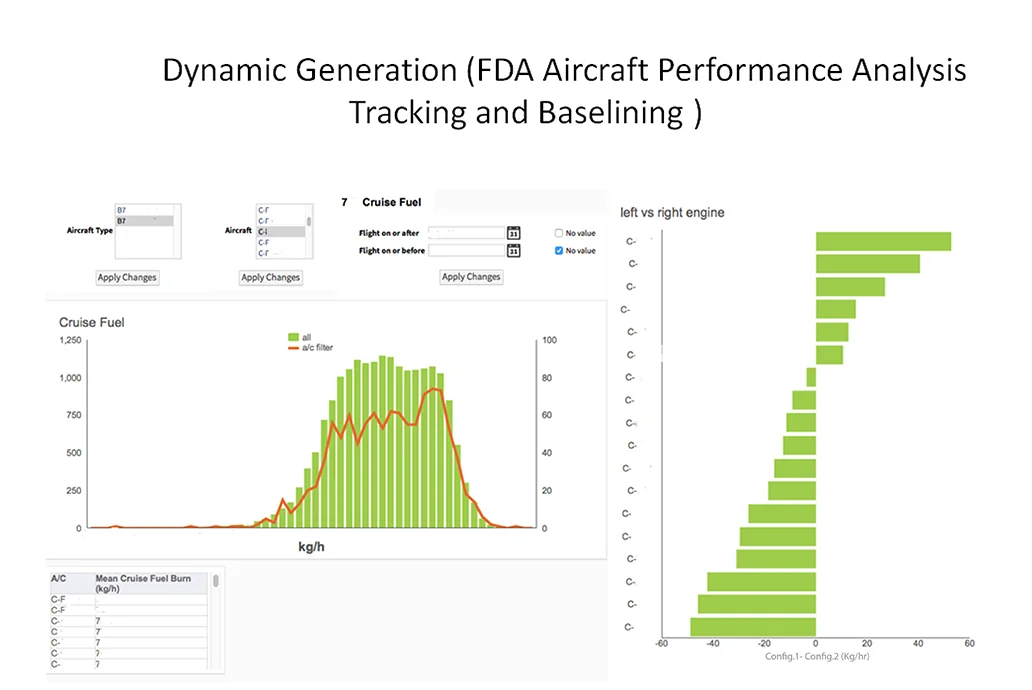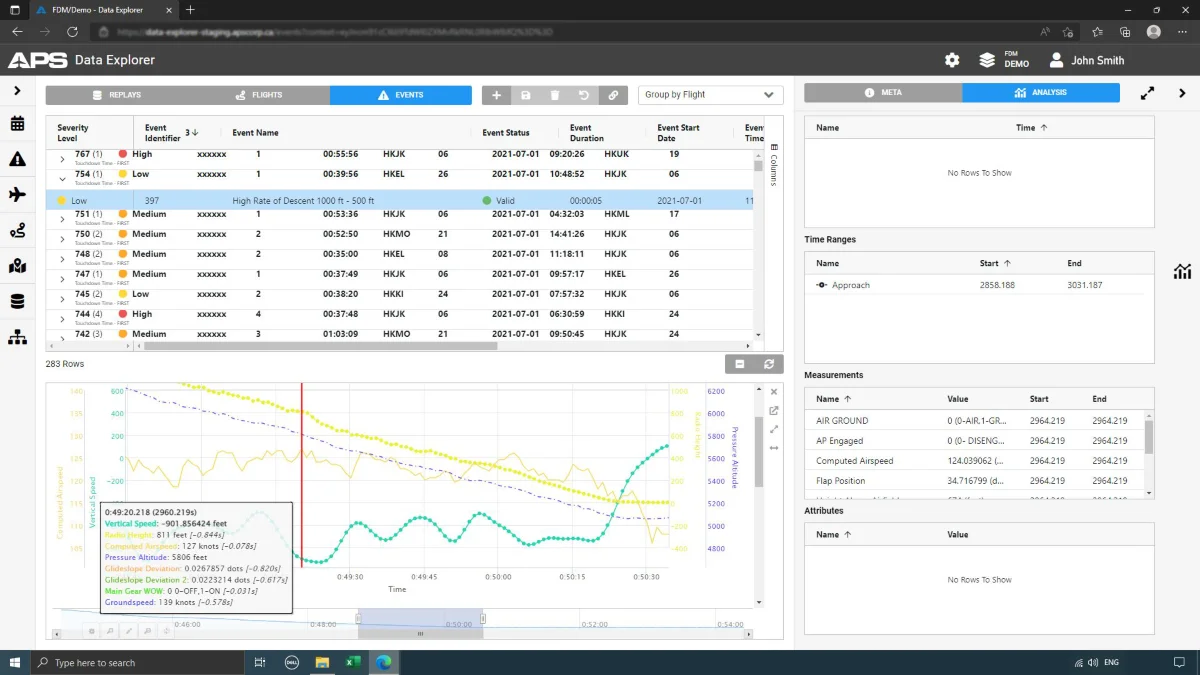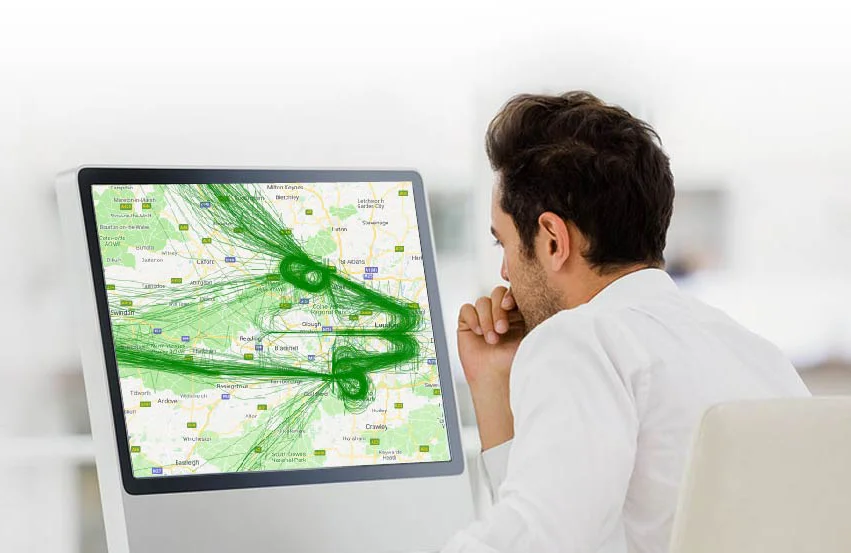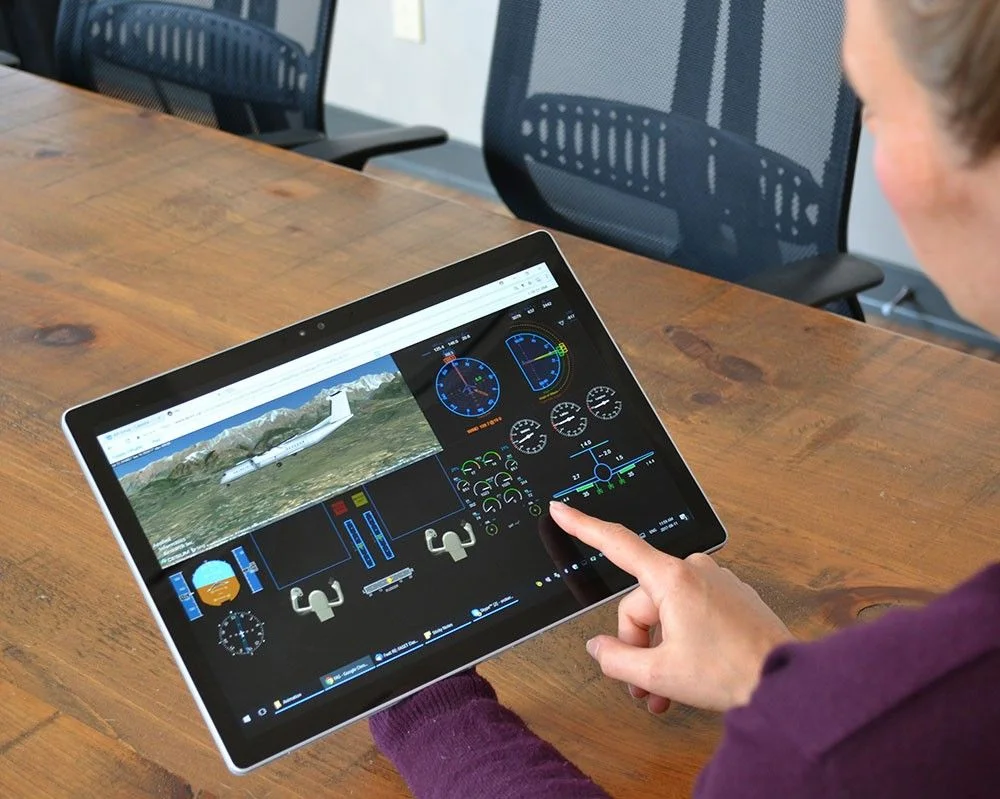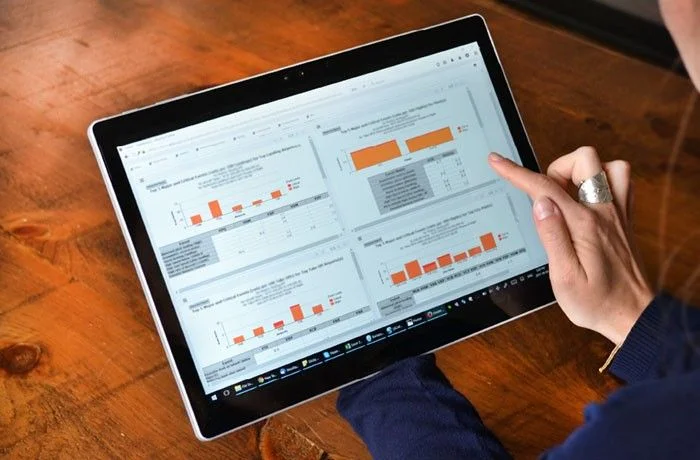 NEW Retrospective/Query capability in seconds without reprocessing
lumina|fda is breaking new ground by using leading-edge technologies to enhance flight data analysis and reporting and gives you the power to freely ask questions about your flight data without affecting your flight data analysis results and reports.
Query at the flight, event, snapshot or parameter level


An excellent way to rapidly 'trial & error' develop new events


Redesigned database architecture can return queries from tens of thousands of flights in only minutes


Queries can return multiple simultaneous values for correlation analysis


Query key performance indicators


Approach Speed example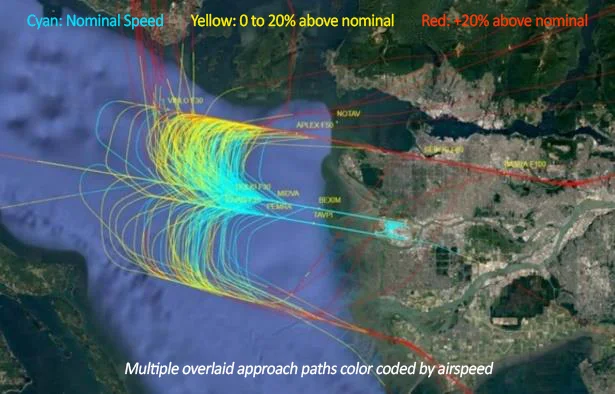 Retrospective query capability was used to rapidly plot thousands of approaches color-coded by airspeed to visualize high-speed approaches that could lead to instability.
B737-MAXs the MCAS Issue example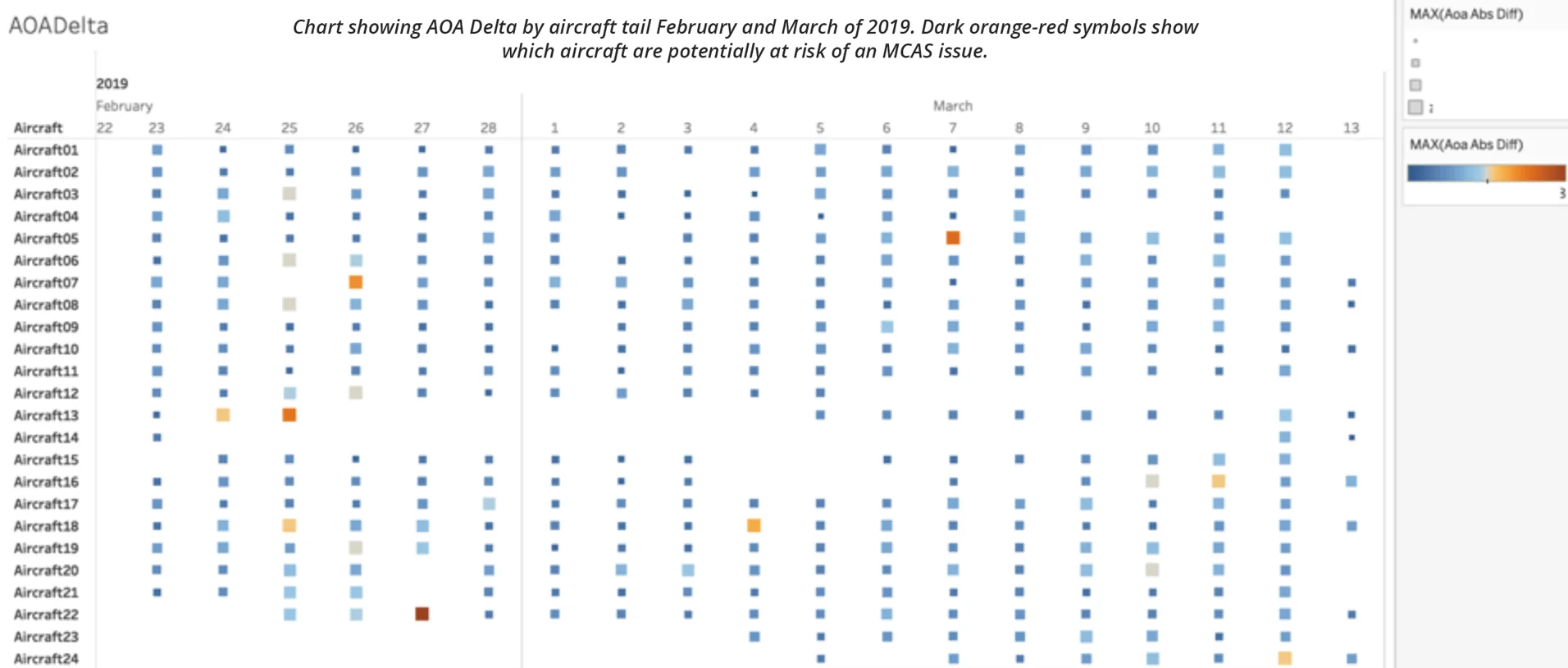 Retrospective query capability was used to rapidly review thousands of B737-MAX flights to identify any aircraft tails that had an AOA mis-compare, which is a leading causal factor in the two recent MCAS-related accidents.
Lumina E3
Lumina E3 is a fuel & economic analysis tool. It is an enhanced report of your aircraft's/fleet's economic performance. E3 identifies inefficiencies that can save money when addressed.


Example analysis
Fuel Efficiency Assessments - Fuel Conservation


Fulfilling EU Emissions Monitoring and Reporting Requirements


Aircraft Movement Analysis - Ground Holds


Airport Analysis (Runway Condition)


Aircraft Performance Studies


Arresting Systems Analysis (Brakes/Thrust)


Flight Plan Validation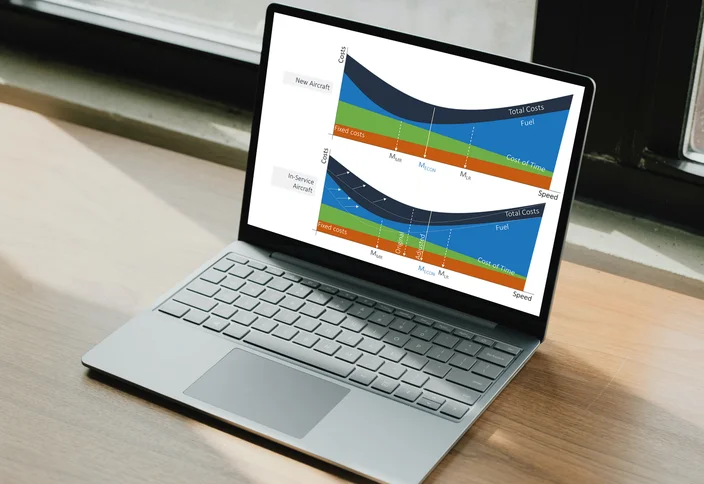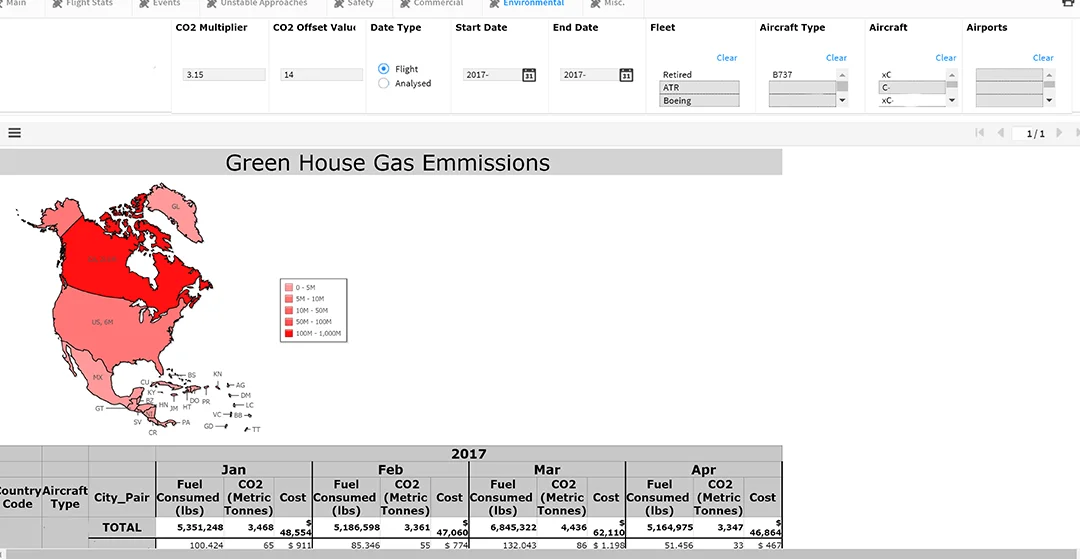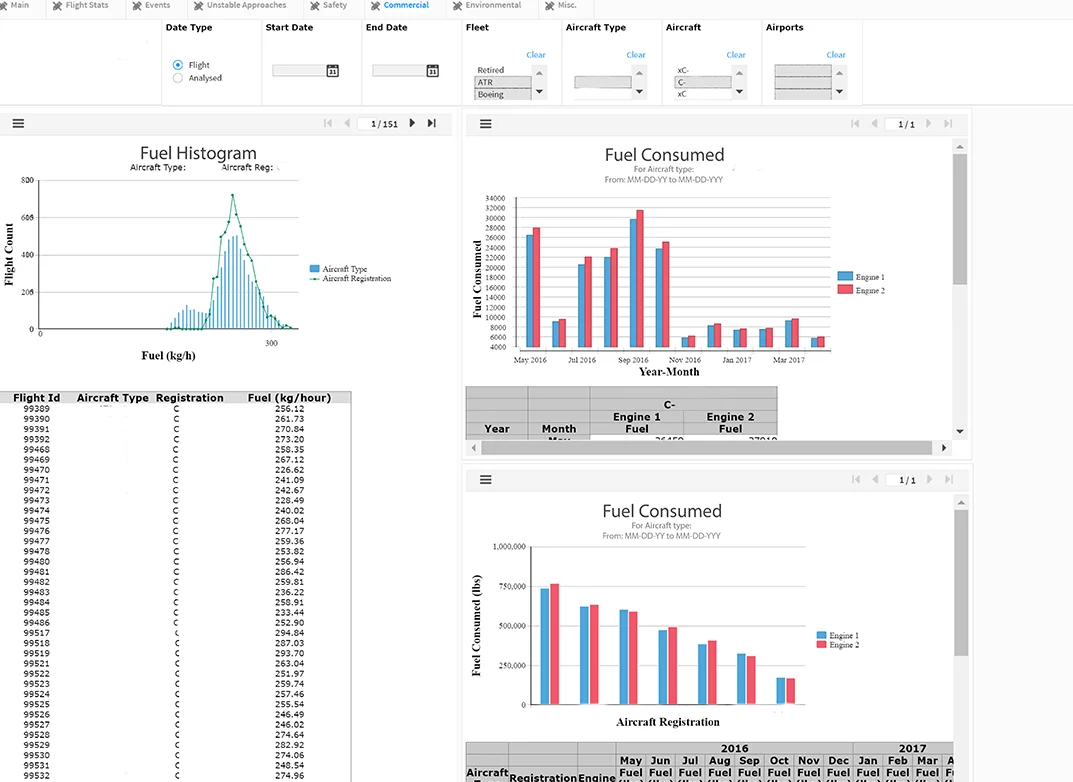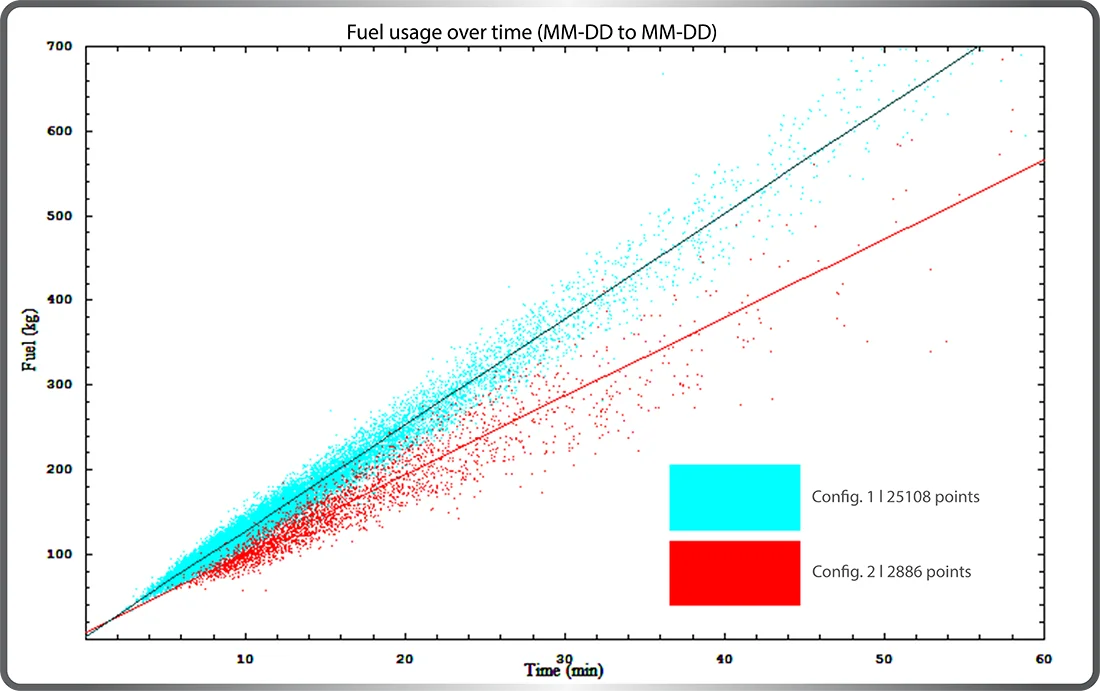 lumina|2d
Core Plot/List System
lumina|2d is our latest plot and list engineering analysis tool. It is based on the newer AIRINC FAS/FASTER technology. All lumina|2d customers get an optional free copy of Insight|Analysis if required for legacy work or for the occasional features not yet implanted in lumina|2d.
The platform of choice among air safety investigators from government and aircraft OEMs
Robust engineering units conversion engine with features based on requirements from use on major international accident investigations since the 1990s
A huge library of datamaps constantly updated through our extensive accident investigation user community
Ideal for detailed single-flight deep dive analysis
Web-based plot/tabular viewer allows interactive sharing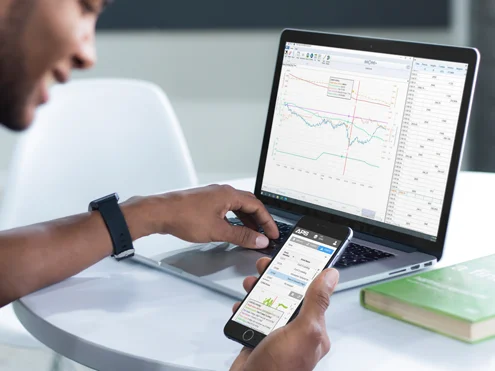 Key Differentiators
lumina|2d is a software module for flight data and cockpit voice recorder import and replay. lumina|2d has the ability to import data files downloaded directly from Flight Data Recorders QAR / DAR / DFDR.
Catalogue Editor to manage multiple flight data sources


Extendable embedded math/performance functions


Open architecture


Supports all western-built FDRs/QARs/DARs/etc.


Fixed and rotary wing


Excellent tool for annual maintenance readouts and deep dive investigations


Complimentary copy of Insight|Analysis (legacy software) provided with each lumina|2d/3d license


Alternate X allows any parameter on the x-axis (distance to threshold for example)


Automatic logging of datamap changes/data derivations


Processes data on the fly (no need for intermediate CSV files)


Extensive Datamap Editor


One-stop shopping: we are approved AMO for annual regulatory maintenance readouts


lumina|2d also has the ability to import various other types of files directly into the system such as:
Comma Separated Value Files (CSV)


Simulator Output Files


ADS/B data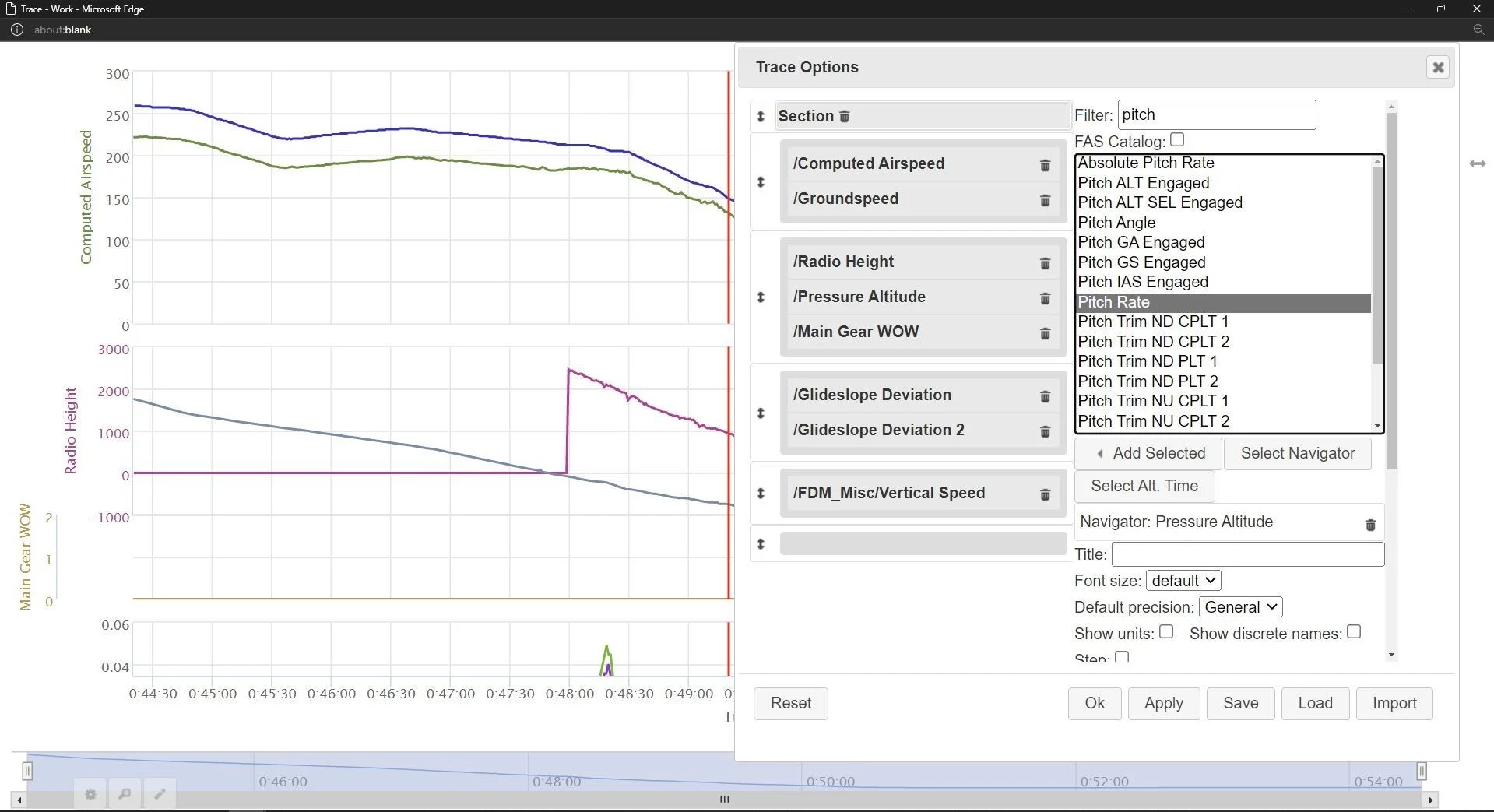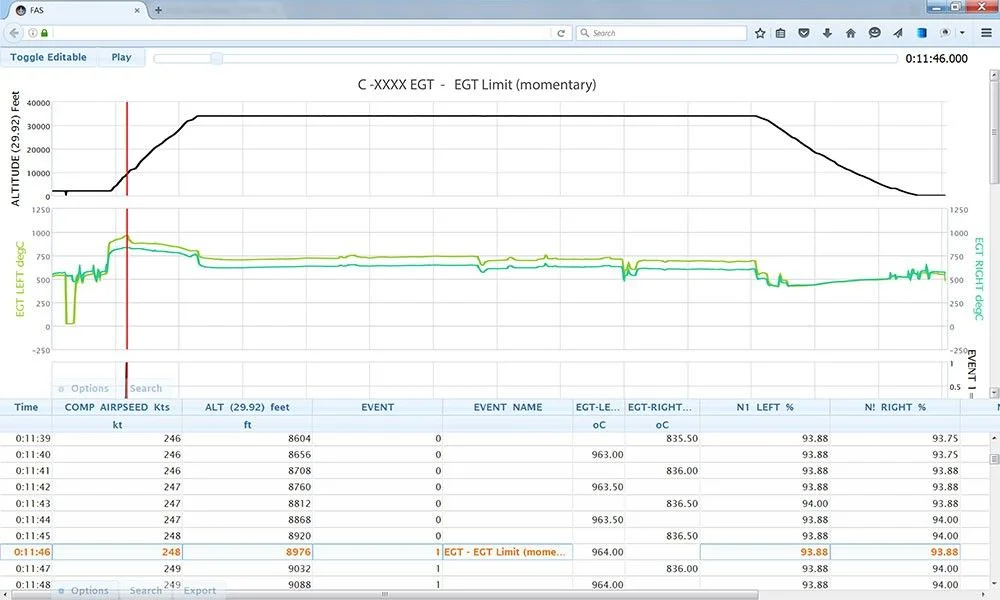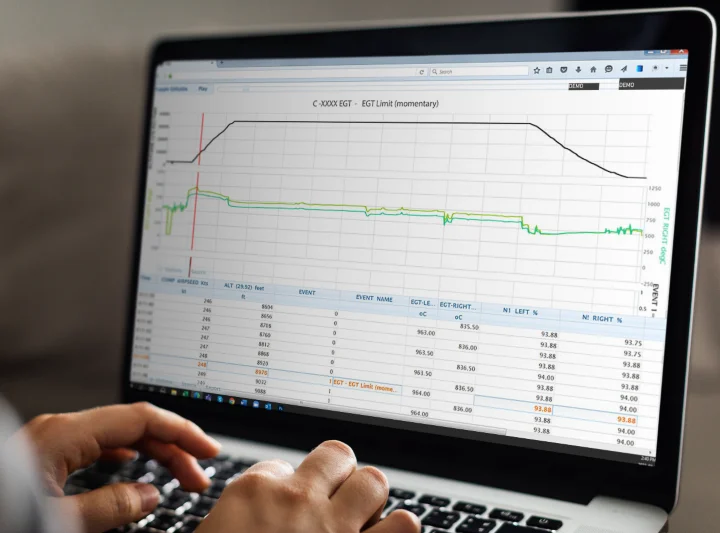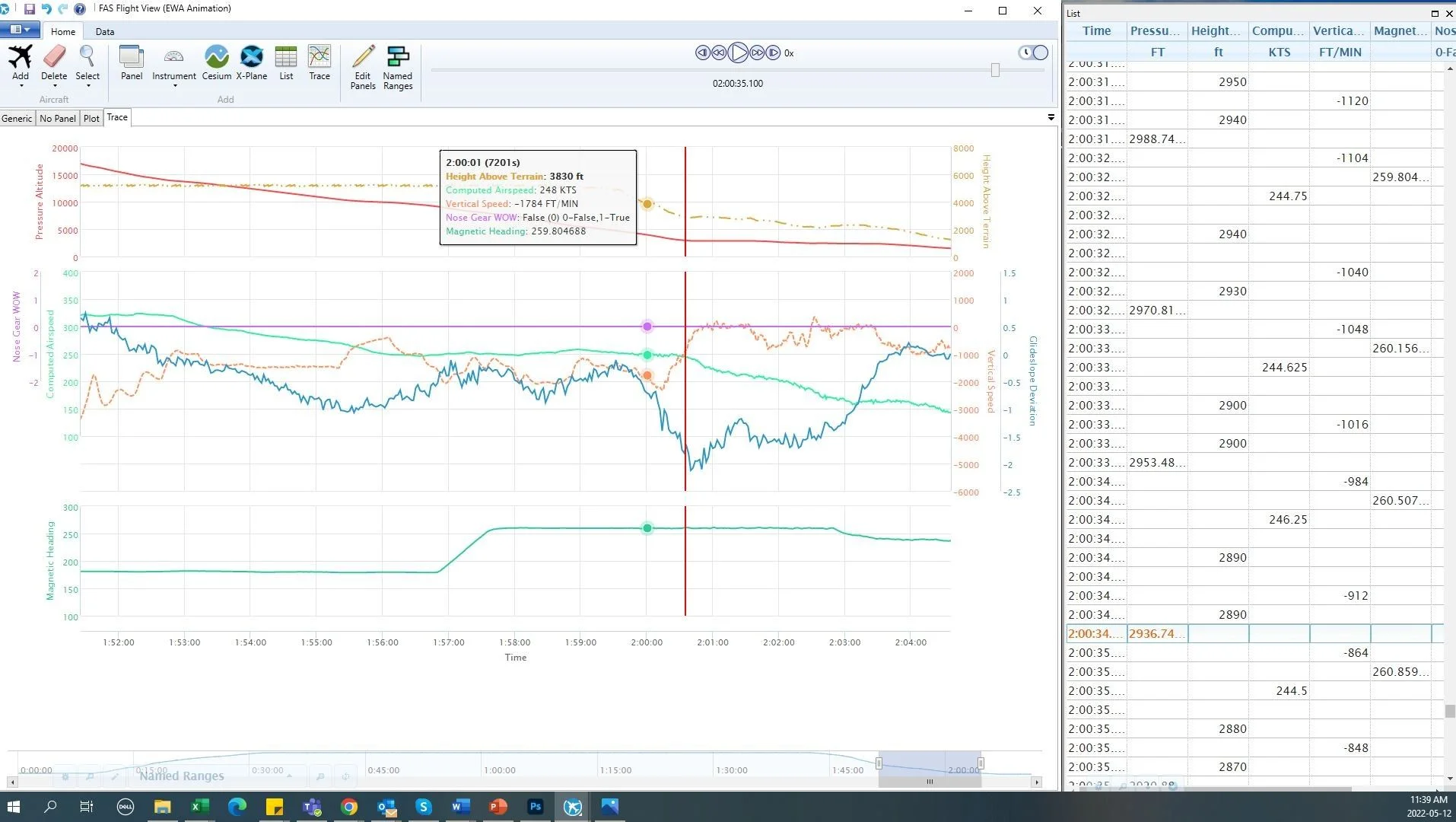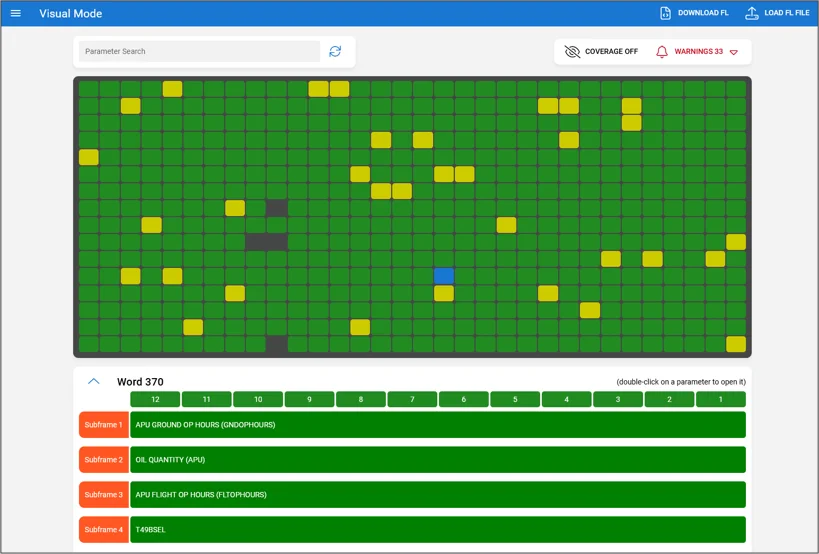 Insight|Analysis - Core Plotting System
While we are working on augmenting the capabilities of lumina|2d and merging functionalities between our two plotting solutions we are still offering our legacy software Insight|Analysis together with the current version of lumina|2d.

Key Features:
Datamap and Flight Data Editor


User-programable functions with the Function Editor


Deriving parameters from raw data automatically or manually


Fully customizable screen layout with save-layout functionality


Save plot layouts as templates for rapid data analysis


Automatic detection and filtering of NCD, NDU or other bit error parameters


Flight splitting and flight phase detection


Once the raw data has been converted the system allows for graphical and textual presentations, flight splitting, flight phase detection and programmable conditional search tools.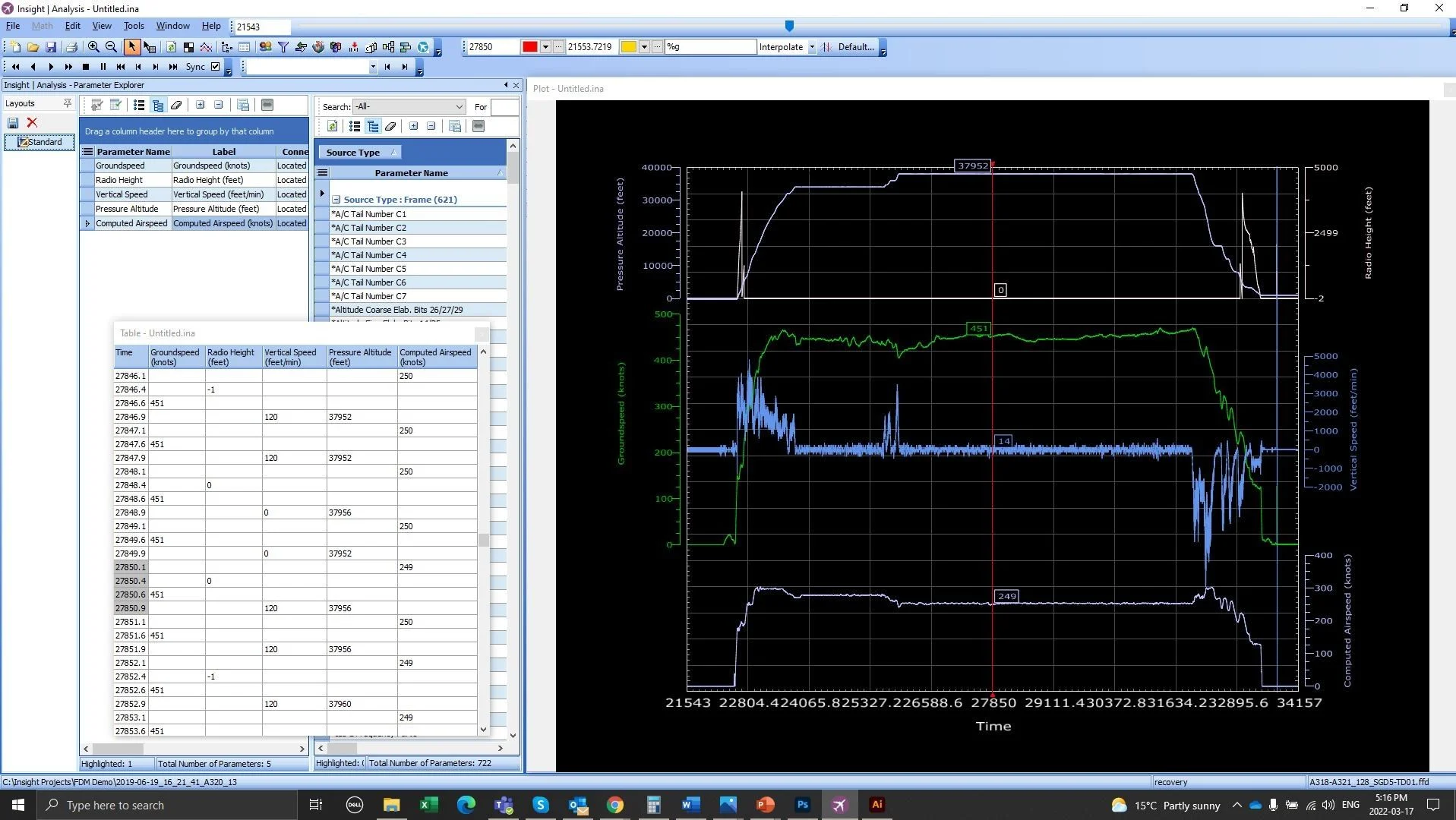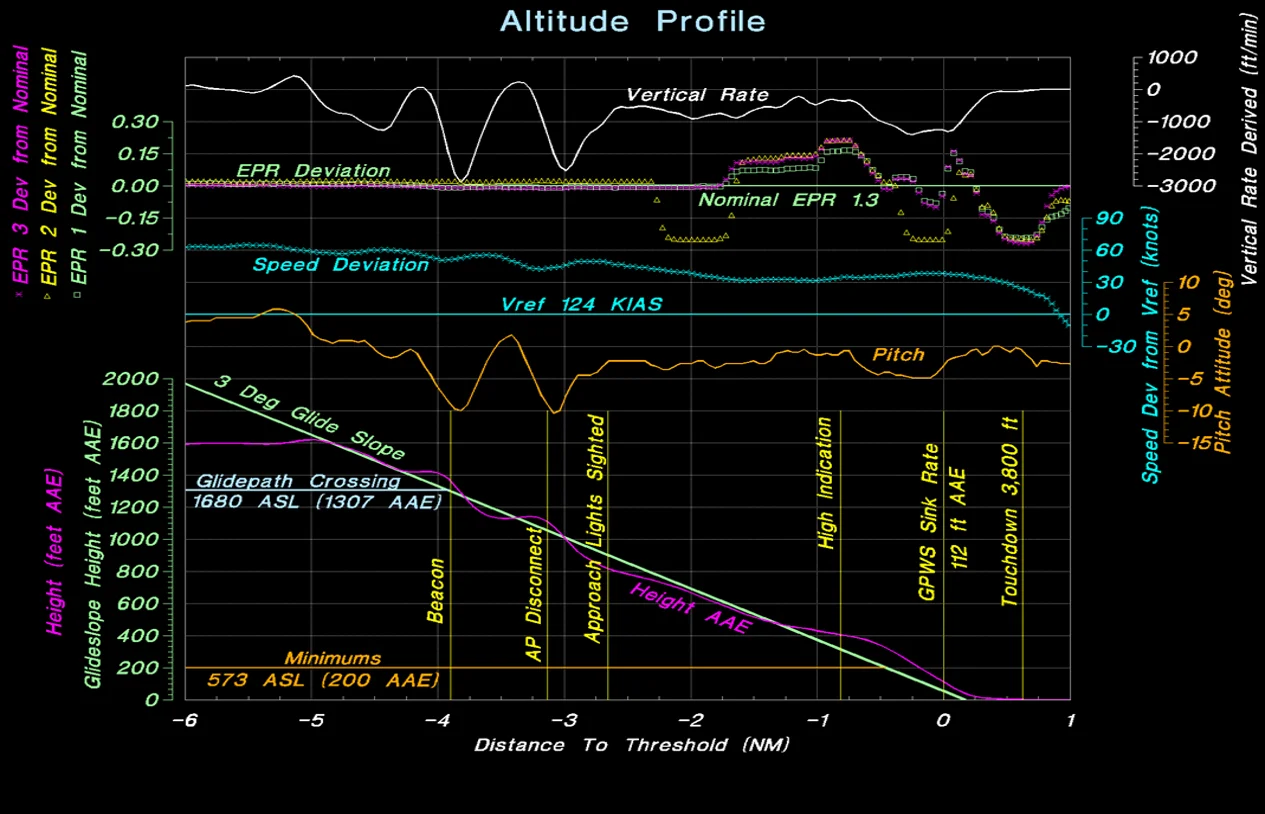 lumina|3d
Flight Animation System
lumina|3d is a powerful, flexible and highly customizable flight animation solution that doesn't compromise high-fidelity animations while enabling users to create their personalized working environment. lumina|3d, previously known as FAS, includes lumina|2d and Cesium web visualization. To augment your aviation safety investigation capabilities, lumina|3d may be purchased together with our Lumina fda suite. It can be used as a bolt-on to other FDA systems.
The platform of choice among air safety investigators from government and aircraft OEMs
Includes lumina|2d core plot/list module
Ideal for detailed single-flight deep dive analysis (same tools as the safety investigation community)
Desktop and web-based technology allows interactive sharing
3d visualization leverages Cesium (web-based) and X-Plane (desktop)
Unique user community (leading experts from authorities, aircraft manufacturers and operators)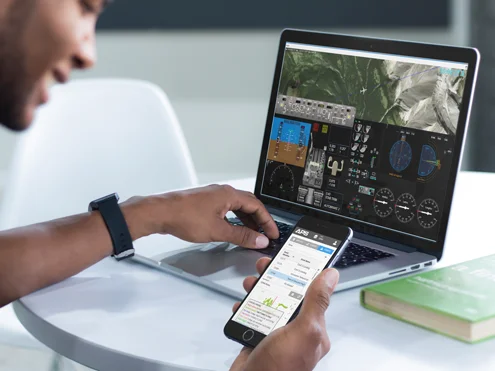 Key Differentiators
lumina|3d's revolutionary design is built using web-enabled technologies making it possible to convert your projects to shareable, secure, encrypted and password-protected files comprised of fully interactive plots and animations via the web. Secure web-based distribution makes it simple to disseminate data plots and animations.


Replica instrumentation are the same displays used by the aircraft OEMs


Investigation display in addition to cockpit replica instrumentation works for all aircraft types for initial deep dive diagnosis


Can be used for secure pilot debrief immediately after a flight (web version)


Real-world terrain, visibility, sun angles (time of day)


Integrated audio transcript/subtitles


Auto-event import/synchronization with lumina|fda


User customizable for diverse investigation


Georeferenced Jeppesen charts


Supports simultaneous multiple aircraft


Data-driven synthetic audio


Fixed and rotary wings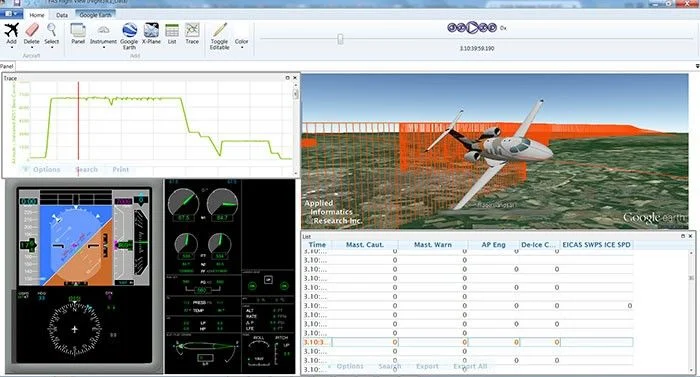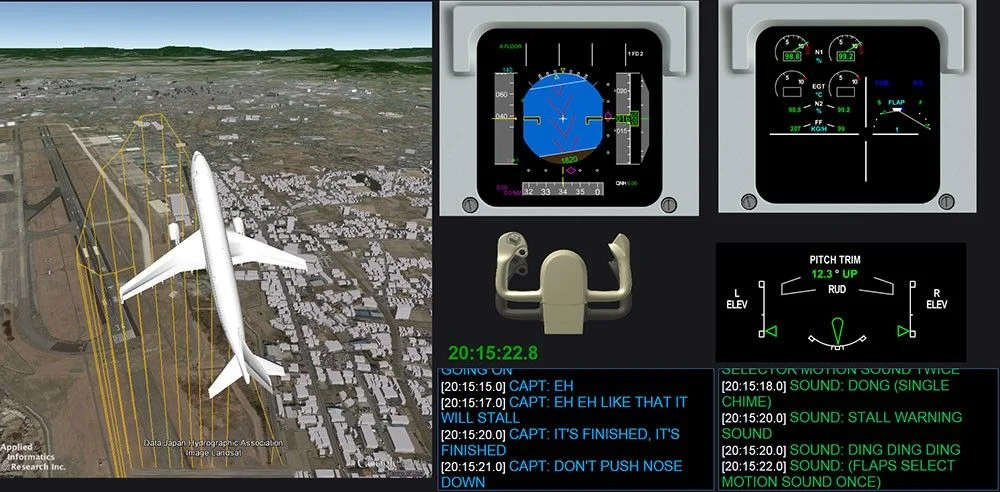 Flight Data Animation Module - High Fidelity World Environment
We have adopted a software development methodology that leverages visual environments to the greatest extent possible. With this in mind, we have chosen to integrate lumina|3d with the Cesium Geobrowser and X-Plane Simulator as independent animation rendering environments to provide our customers with feature-rich and photo-realistic World Views.

lumina|3d's embedded Cesium geobrowser uses high fidelity, planet-wide, imagery to generate an accurate 3d world view. The dynamic view will zoom in to see continents, regions, countries, cities, and finally individual houses, trees, and other natural and man-made objects. In addition, since Cesium is completely WebGL compatible there are no issues with the security risks associated with embedded Plugins injected into your browser.

lumina|3d allows the multi-screen display that helps flight safety investigators to analyze and present an event in an accurately replicated cockpit-like environment.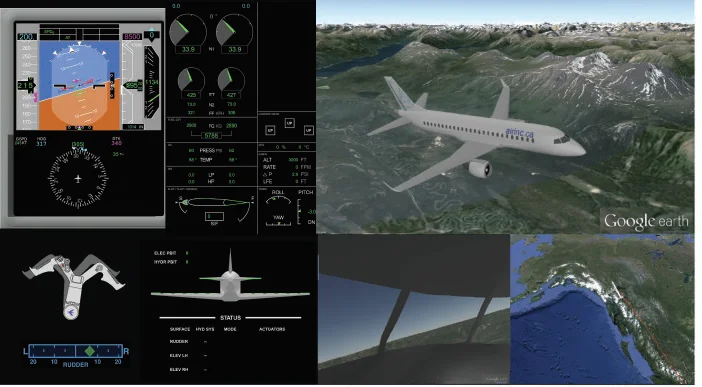 Instrumentation
We replicate cockpit instruments and drive them with recorded and derived flight data. There are many issues with this approach, so, in addition to replicated cockpit displays, we also provide a generic investigator display template optimized to investigate FOQA events, incidents and accidents.

There is a crucial difference between displays designed to communicate data to a pilot for the purposes of flying an aircraft and displays designed to communicate data to a flight data analyst for the purposes of understanding what happened. Therefore, we give flexibility to our end-user to edit their working environment to best serve their needs.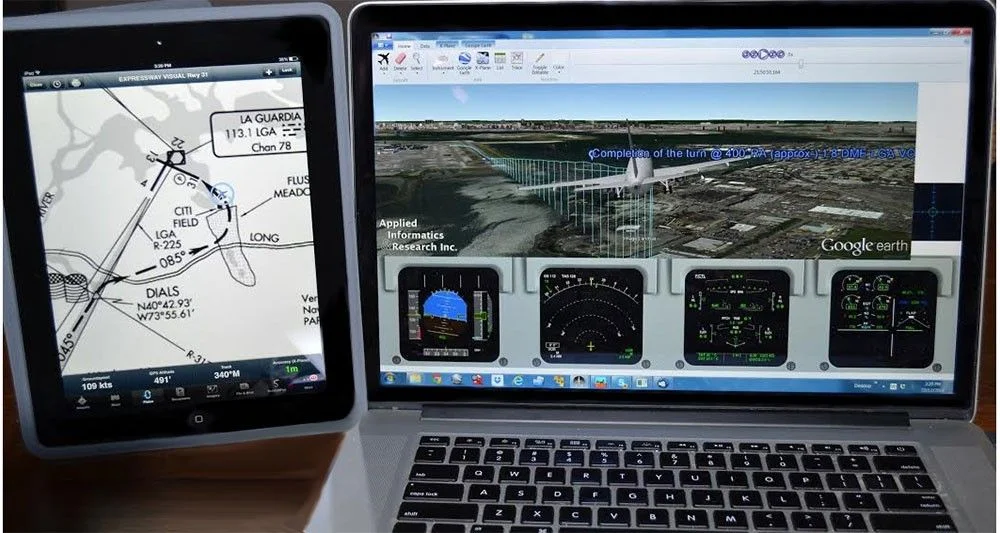 Revolutionary Web Technology
Our new web technology makes it possible to upload fully interactive animation content onto our servers for secure distribution of those animations. This feature replaces the need to produce cumbersome videos and/or to distribute antiquated limited use viewers around your organization. The animations and plots are viewable, but not downloadable, by the end viewer. The creator of the web presentation controls when the animation or plot expires and the password security to protect their potentially sensitive data presentations. This is a reliable, high-fidelity method of sharing your work with others whether for information and education distribution, airport familiarization or to elicit feedback from the flight crew involved, eliminating the need for expensive and time-consuming travel to a safety office.

Follow these links to see live examples of web projects: lumina|2d lumina|3d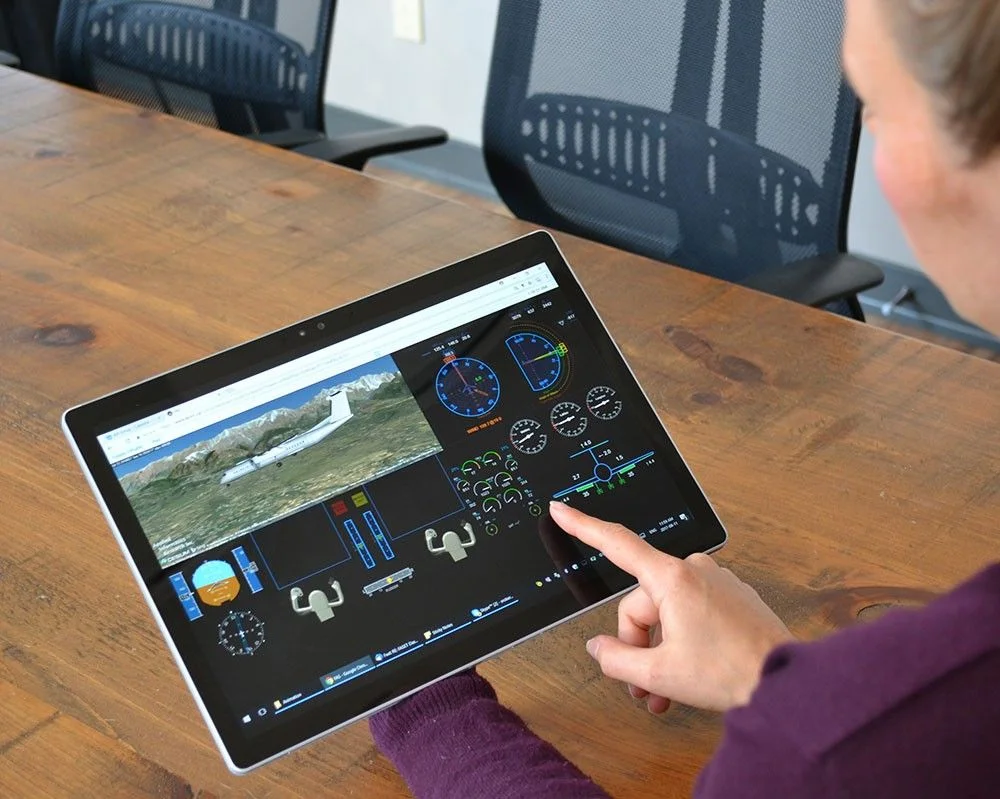 Authoring Tools
lumina|3d's authoring toolset gives our customers the freedom to make system configuration changes, edit content and create new instrument displays. Users can even create their own displays. There are tools to:
Compute flight paths


Make flight path corrections


Manage, correct, and derive data parameters


Add events or detailed text markers along the flight path


Insert, remove, position, and size flight deck displays